APPS is a complete software system designed to automate the many tasks performed within an insurance company. Policy entry, rating, declaration pages, billing notices, agent commission statements, and financial and claims reports are just a few of the many tasks handled by APPS.
With APPS, everything you need to process your business is at your fingertips. At IMT Computer Services we understand that each company is unique. The APPS program has been developed to adapt to your company's needs.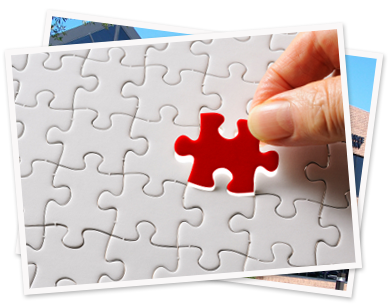 Complete Program
The APPS program is comprised of three segments:
Underwriting/Marketing (Policy Management)
Accounting
Claims
In the Underwriting and Marketing segment you will add and amend policies. A few of the options would include: issue a new business; do an amendment; cancel the policy; enter a quote; etc. Throughout the Underwriting/Marketing Section you are provided numerous reports.
The second segment of the APPS program is Accounting. Within the accounting segment you will work with the customer accounts, track all incoming and outgoing cash transactions, and produce month-end or year-end financial reports.
Another part of a mutual's daily operations is Claims, the third segment of the APPS program. In Claims you will record a claim and the actions that follow that claim. In addition to entering the claims activity, there are a variety of claim reports available.
Customer Service
From adapting the program to your mutual's operations to providing personalized service, we are focused on providing the highest quality of service to our APPS customers. Through the automation and ease of use in the APPS program, you will find more time in your busy day.
Additional Options
In addition to the three segments that are provided in the base program, APPS has a variety of optional features, such as:
Claims Data Extract
Gain an edge in underwriting decisions by generating a claims history file to be electronically submitted to a third party vendor. The third party vendor will then add the electronic file to their database. In return, information is provided to companies, such as yourself, to assist in underwriting decisions.
Electronic Funds Transfer (EFT)
Cut your costs, improve premium payment turnaround time, and eliminate the policyholders need to write checks. These are some of the benefits associated with Electronic Funds Transfer (EFT). With the insured's consent, EFT is withdrawing funds electronically from the insured's bank account and depositing the funds into your bank account.
Electronic Mortgagee Insurance Notification (EMIN)
The first step in an efficient, paperless approach to mortgagee notification and billing. By collecting transactional information for policies with mortgagees, APPS is able to produce a file to be submitted to a 3rd party vendor of your choice.
Forms Printing
Forms Printing handles a majority of the policy assembly for you by printing the declaration page along with the attached forms. This substantially reduces the normal time consuming manual effort to get the policies ready for mail.
Imaging/PDF
APPS Imaging will allow images to be associated with specific policies. In addition, complete policy files can be stored as images and attached to the policy. APPS PDF capabilities enable you to print policy documents directly to PDF images to be stored electronically.
Mutual Specific
Incorporate your mutual's logo and/or office signature into your declaration pages and billing notices.
Reinsurance Reporting
APPS provides a variety of reports to help meet the needs of reinsurance companies. Your Reinsurance Reporting program will be set up according to your reinsurance company.